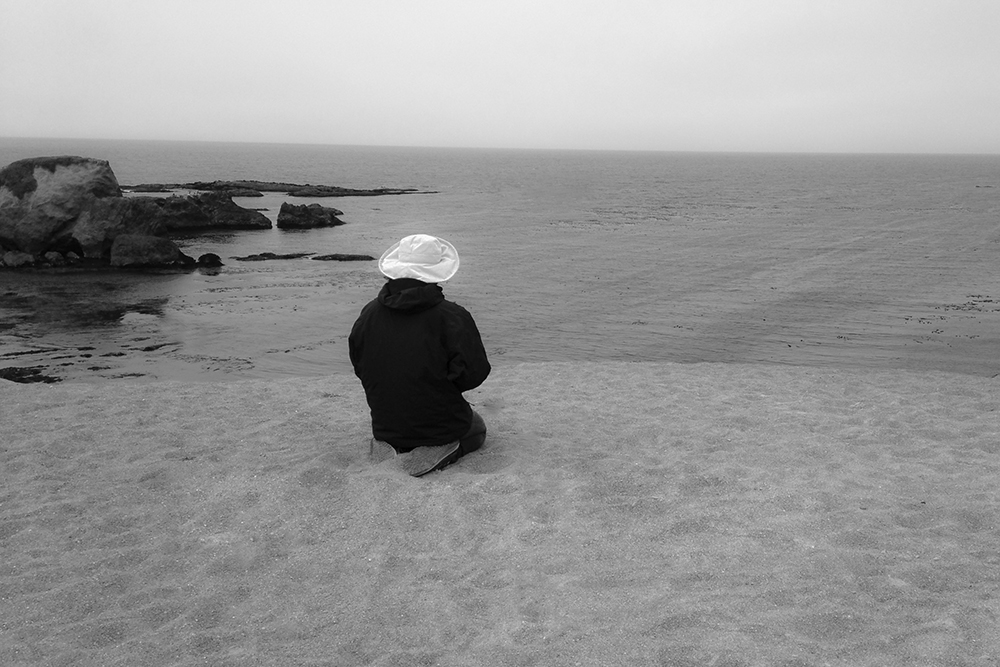 I have been singing, song writing, and performing since I was 8 years old!  In my 20's I co-founded, played, recorded and toured with the feminist folk trio Rebecca Riots for 15 years.  Rebecca Riots was dubbed "Best Band with a Conscience" by the San Francisco Bay Guardian.  We toured the country multiple times, and released five CDs. Since then, I have released two CDs of original, dharma based music, and will release a third in September 2015, produced and arranged by Julie Wolf (Carly Simon, Indigo Girls, Ani DiFranco).
I began practicing Vipassana meditation in 1991. I have been a Buddhist teacher since 2006.  I am a graduate of UC Berkeley, and the Path of Engagement and Community Dharma Leader training programs at Spirit Rock Center in California. I am presently in my second year of training in the Hakomi method (a mindfulness based psychotherapeutic technique).
I created and lead groups on 'Metta-for-Self' (music and practices to increase our capacity for self acceptance) and a monthly 'Sit-and-Sing-Sangha' in my hometown of Berkeley CA. I travel throughout California and internationally to teach mindfulness, lovingkindness, compassion and gratitude directly and through music.
I am co-founder, with Michael Amster, of 'ChaverSangha', a group in Davis, CA that brings together Jewish and Buddhist teachings. I co-teach, with my friend Rabbi Chaya Gusfield, workshops that use both Jewish and Buddhist practices and music for healing. I work as a songleader at Beth Chaim Congregation in Danville, CA as an occasional guest songleader at two other local synagogues.
I give concerts large and small throughout the US. I recently sold out Berkeley's venerable Freight and Salvage (470 seats) and have a CD release concert scheduled there for September 2015. If you are in town I hope you will come!
I have also been a part time elementary school music teacher most of my adult life. I presently teach K-5 music and movement at Aurora School in Oakland. I bring my love of kids and families to my work as a dharma teacher and songleader, offering workshops and coaching to families and communities. I song lead and teach for the family programs at Spirit Rock Meditation Center and East Bay Meditation Center.
Please contact me – info@evedecker.com – for more information.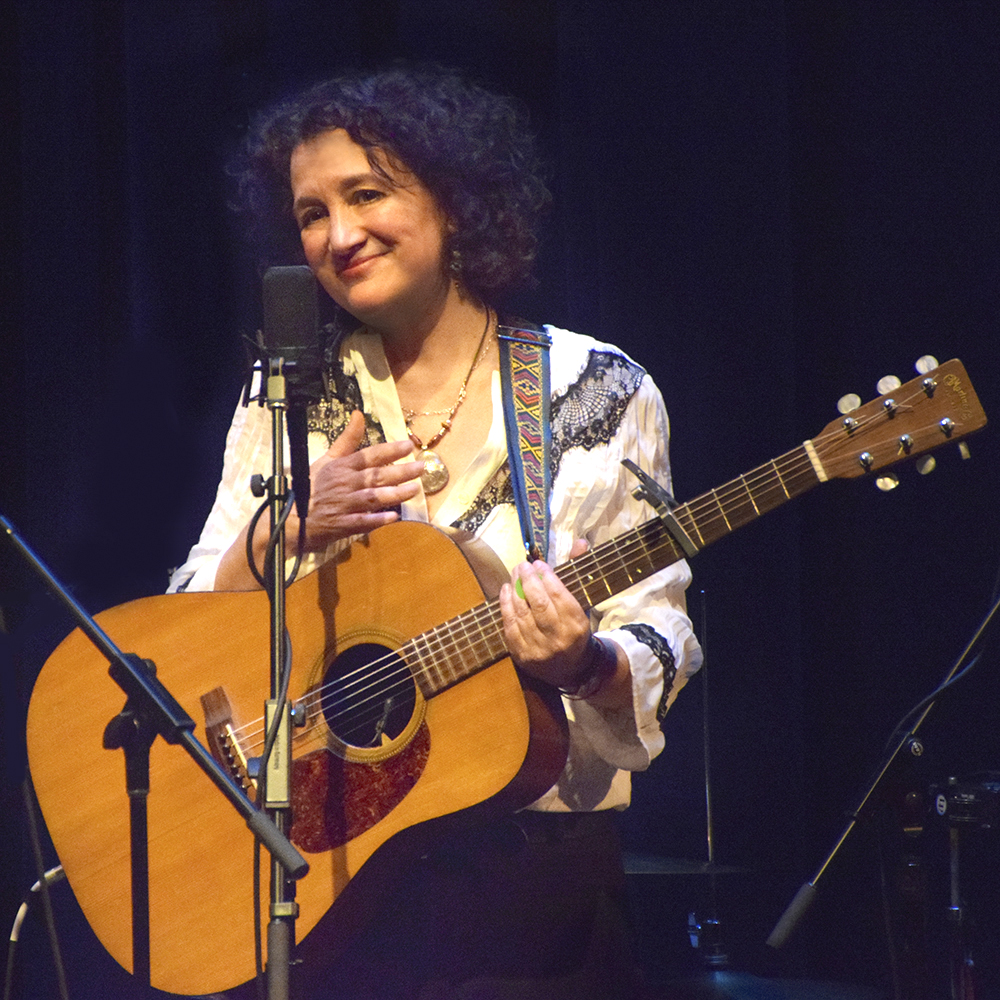 Eve Decker has a great big heart, writes a wise and witty lyric, and has a voice that carries with it our deepest longings and fulfillment. She is one of the true artists of our new Western dharma (spiritual movement).
– Wes Nisker, Buddhist meditation teacher, author, radio commentator and performer. His bestselling books include Essential Crazy Wisdom; The Big Bang, The Buddha, and the Baby Boom; and Buddha's Nature. He is also the founder and co-editor of the Buddhist journal "Inquiring Mind."
Eve Decker wonderfully weaves together her deep and alive dharma practice and her beautifully crafted and energizing music, all for the joy, inspiration, and benefit of many, many beings.
– Donald Rothberg, teacher for Spirit Rock Meditation Center and the Buddhist Peace Fellowship. He also taught socially engaged spirituality, Buddhism, and transpersonal psychology at Saybrook Graduate School and is the author of The Engaged Spiritual Life: A Buddhist Approach to Transforming Ourselves and the World.
Listening to Eve's songs are often just what I need to remind myself of the truth inside. They've been a big part of my daily life practice to inspire and open my heart. I love Eve Decker's music!
– James Baraz, founding teacher of Spirit Rock Meditation Center and meditation teacher since 1978. James conceived, and has taught, the Awakening Joy course since 2003. At Spirit Rock, in addition to leading retreats, he coordinates the Community Dharma Leader program, and is the teacher-advisor to the Spirit Rock Family and Teen program and the Kalyana Mitta (Spiritual Friends) Network. James serves on the International Advisory Board of the Buddhist Peace Fellowship.
The Buddhist list of paramis (aspects of a contented heart) are ten beautiful qualities born in any human heart when wisdom and compassion join together. And when they join in the heart of a musician as gifted as Eve Decker, this beauty comes out through beautiful music. It is wonderful to listen to these songs and to be reminded of the best of human qualities.
– Gil Fronsdal, guiding teacher of the Insight Meditation Center (IMC) of Redwood City, California
Photo of Eve Decker on beach: Diane Dodge
Live performance photo: Irene Young