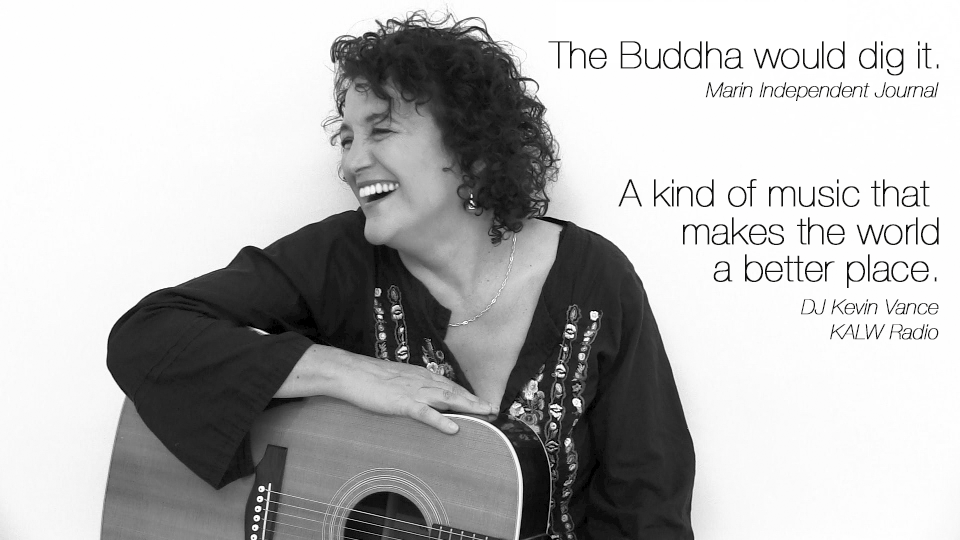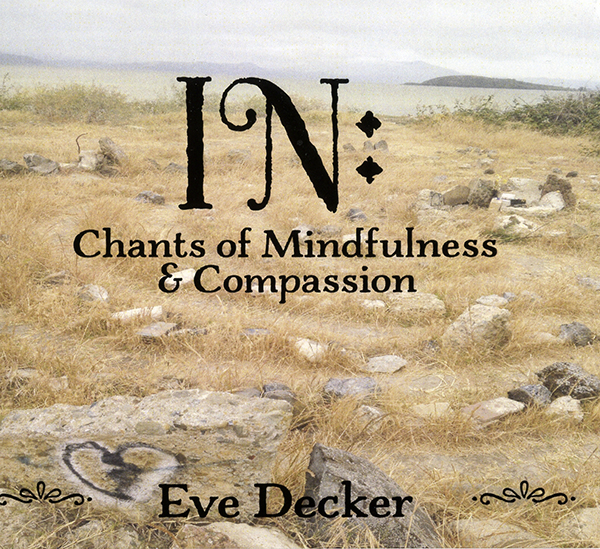 Eve Decker is a Buddhist teacher, singer/songwriter, and song leader. She combines the power of music and of dharma practices, including mindfulness, lovingkindness, and compassion.
Announcing Eve's new CD
IN: Chants of Mindfulness & Compassion. Read More
CDs of Music that Bring Solace and Inspiration (to order, email Eve at info@evedecker.com)
IN: Chants of Mindfulness and Compassion

– A new collection of songs and chants on themes of awareness, kindness, and love. Produced and arranged by Julie Wolf. Just released!

Simple Truth

– Songs of self compassion and generosity for all people, regardless of their spiritual practices.
Commentary on Perfections of the Heart – 10 original songs based on the Buddhist list of 'Paramis'- practices that bring peace to the heart & mind.
Dharma Teaching:
Dharma talks (which incorporate music to listen and sing along)
Full day, weekends and longer workshops and retreats
Dharma teachings for families and children (individual, small or large groups)
Performing and Song Leading:
Concerts, song leading at events, house concerts
Sit-and-Sing Sanghas and meditation around a fire in a cozy Berkeley garden
Dharma through music for kids and families
Jewish and Buddhist community song leading and workshops
Counseling/Coaching in Meditation and Metta for Self:
Personal Consult Sessions with me in person or on the phone
Metta (loving kindness)-for-self classes in Berkeley (ten week sessions to increase well being which includes guided meditations, Dharma talks, and supportive materials.
Interested?  Please don't hesitate to contact me for more information at info@evedecker.com!
"Eve Decker's music has been a source of living dharma for me. I am inspired, calmed and reminded of what truly matters when I listen to her wonderful songs." 
– Jennifer Berezan, singer/songwriter, producer, activist
"Eve's voice singing the Dharma… reached me deeper than words have ever been able to reach. The energy I felt was a connectedness to all things. Compassion and letting go resonated deeply though my body… By adding her musical abilities to her toolkit of experience Eve Decker is an insightful Buddhist teacher and talented artist." – Janet Etter, Victoria Insight Center, Canada (Eve's spring weekend retreat)
"Decker's melodies, and her luscious, inventive phrasing, give her songs the power of a transmission." –Tricycle Magazine