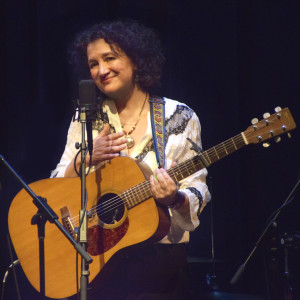 "Eve's songs–the music, the words, and most of all her voice–comfort and embrace." – Sylvia Boorstein, founding teacher, Spirit Rock Meditation Center
"T O T A L L Y B E A U T I F U L ! ! ! The songs are gorgeous!!!" – Larry Yang, founding teacher, East Bay Meditation Center
Click below to hear Eve's song 'Loved', on this new 10 song CD created to support & deepen practices in mindfulness & compassion. All songs produced & arranged by Julie Wolf.
You Are Loved by Eve Decker

- Eve Decker
LISTEN to radio interview with Eve on KPFA about new CD at link below! (Eve in last 20 minutes)https://kpfa.org/player/?audio=214640
Individual dharma sessions available with Eve Eve incorporates practices in mindfulness, lovingkindness, gratitude, compassion, and more into many of her individual sessions.  By donation, sliding scale suggested. info@evedecker.com
Dear Friend,
I hope this finds you well amidst all.
I continue to offer the work that I began years ago in order to bring myself and others some peace – a combination of singing and dharma (which for me boils down to practices in mindfulness and kindness – and which bear the fruit of insight, self acceptance, and compassionate action). If this particular combination of offerings (song and dharma practice) speaks to you at this time, I would be so happy and honored to see you at any of the below events.
My upcoming events are grouped below according to content. There are drop in events, classes, events for families, and a weeklong retreat on transforming the judgmental mind. Take a look and let me know if anything here speaks to you – again, I would love to see, sing, and practice with you!
With many warm wishes, Eve
Events
Saturday April 22, 10am-4pm, Napa NAPA VALLEY INSIGHT MEDITATION DAYLONG RETREAT "Presence and Love for Mama Earth" This Earth Day join Buddhist teacher and song leader Eve Decker for a nourishing day of mindfulness, reflection, and song. Together we will move between songs and practices that can revive and refocus, reminding us of our own goodness and the possibility of greater well-being, even as we show up in and for our lives and the world. What to Bring: Please bring a mat and blanket, lunch, beverage and appropriate outdoor clothing. Suggested Donation: $25 – $100 No one turned away for lack of funds. For More Information Contact Susan DuQuette at susandiorr@yahoo.com Napa Valley Unitarian Universalists 1625 Salvador Avenue, Napa www.napainsight.org
Saturday May 20, 7-9pm, Jamestown CA Concert with Eve Decker and guitarist Kent Welsh. Come enjoy singer/songwriter music, elegant guitar and beautiful harmonies on themes of mindfulness and compassion. Be replenished. 11210 Algerine Rd, Jamestown, CA $15 donation.
Monday May 29-Sunday June 4 (6 nights), Santa Rosa, Transforming the Judgmental Mind Retreat
Taught by Donald Rothberg; assisted by Eve Decker, Shahara Godfrey, and Robin Gayle. Prerequisite: One retreat(at least a weekend, residential or non-residential) in mindfulness practice. In this retreat, we will explore the nature of negative judgments (and their difference from non-reactive discernment) and how to transform them. See the calendar page at spiritrock.org for more info, or go to http://spiritrock.org/calendarDetails?EventID=4420
———————————————
We are adding something new to our Sit and Sing Sanghas! There will be 15-30 minutes added to the end of the gathering to sign petitions and other work to preserve our values during a politically challenging time. Please bring your phone or other device, and enjoy the new "Sit, Sing and Resist Sanghas"! A wonderful opportunity to cultivate equanimity AND participate in compassionate action.
Thursday April 20, Thursday May 18, 7-9pm, Berkeley, Sit, Sing, and Resist Sangha- At private home, around a backyard fire (weather permitting). Guided meditation and singing from a songbook compiled by Eve of songs on themes of mindfulness and compassion, followed by 15-30 minutes of signing petitions and sending emails. Bring your phone or other device. Suggested donation $10-20. Drop ins welcome. Email info@evedecker.com for address.
Sunday May 14, 4-5:30pm, Sonoma County, Music and Mindfulness-BURLINGAME HALL, 252 West Spain Street, Sonoma $15 donation http://sonomaucc.org/
Classes
Mondays, February 27-April 24 (no class April 10), 7-9pm, Oakland. Lovingkindness for Self Class Replenish yourself with music, teachings and practices that increase well being, such as mindfulness, lovingkindness, gratitude, compassion, and forgiveness. Each of the classes in the eight week series includes songs on the above theme, talks, specific practices, and guided mindfulness and lovingkindness meditations. Each week I present a practice that can support well being and inner peace amidst turbulent times. Cost $250-400 sliding scale. Location provided upon registration. Email info@evedecker.com to register.
Wednesdays, March 1-April 26 (no class April 12), 7-9pm, El Cerrito. Deepening Sangha Class for Experienced Students . Prerequisite – experience with mindfulness practice and/or have taken classes from Eve. Topic: The Divine Abodes of the Heart – Lovingkindness, Compassion, Appreciative Joy, and Equanimity. Cost $250-400 sliding scale. Location provided upon registration. Email info@evedecker.com to register.
Families
Sunday April 16 and/or Sunday June 4, 10:30am-3pm, Woodacre, Spirit Rock Family Day Eve and Kate Munding help lead a beautiful day of practice for families. Register early!
http://spiritrock.org/calendarDetails?EventID=4454
Sunday May 14, 10am-12:30pm, Oakland, East Bay Meditation Center Family Sangha  Eve and other teachers share practices in mindfulness and lovingkindness with the whole family, then kids go to kid groups and parents practice with the parent group. Share snack with the families and then come together for sharing at the end. By donation.  http://www.eastbaymeditation.org
Monday June 19-Friday June 30, Berkeley, Music Camp for Kids This one's not dharma, but it vibes that way. Join Eve and longtime friend and music teacher Lisa Zeiler for the 22nd Annual Berkeley Music Camp for Kids – ages 8-16. We meet and rehearse at Ashekenaz Community Dance Center in Berkeley, and record at the world renowned Fantasy Studios, also in Berkeley – all in a week! For more information and registration write to Eve at info@evedecker.com.
"IN: Chants of Mindfulness and Compassion" – Listen and Buy Here: http://www.cdbaby.com/cd/evedecker4
Individual dharma sessions available with Eve Eve incorporates practices in mindfulness, lovingkindness , gratitude, compassion, and music into many of her individual sessions.  By donation, sliding scale suggested. info@evedecker.com
Eve's voice singing the Dharma… reached me deeper than words have ever been able to reach. The energy I felt was a connectedness to all things. Compassion and letting go resonated deeply though my body… By adding her musical abilities to her toolkit of experience Eve Decker is an insightful Buddhist teacher and talented artist. – Janet Etter, Victoria Insight Center, Canada
Eve's songs are often just what I need to remind myself of the truth inside. They've been a big part of my daily life practice to inspire and open my heart. I love Eve Decker's music!   – James Baraz, founding teacher of Spirit Rock Meditation Center, creator of the Awakening Joy course and author of "Awakening Joy."
Photo of Eve by Irene Young